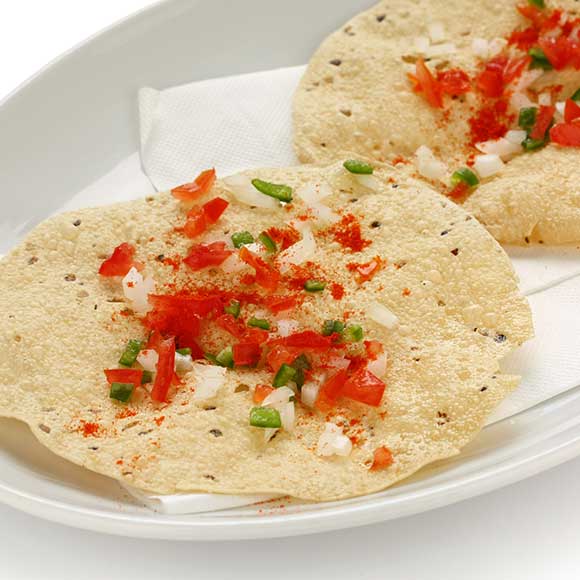 Pappad is the finest ethnic food stuff of Indian origin and a favourite snack food of millions across the globe. It is a natural, healthy and lip-smacking delicacy, a crunchy wafer. Unlike any other processed food or side dish, APPALAM has its various name tags like Madras Plain Pappadam, Papads, Pappad, Appalam, Appalums, Pappadoms, and Pappadum in different countries. Plain APPALAM is made up of Fine Urid flour, pure vegetable oil and salt. Various spices like Pepper, Cumin Seeds, Red Chillies, Green Chillies, Garlic etc are added, to give different varieties of appalam with different taste and flavour. Appalam is rich in vitamins and other nutrients and is almost free from fat, as its oil take in, is negligible. Each variety of Appalam has its own flavour and taste, competing with each other.
Rice Flakes
Flattened rice is rice which is flattened into flat, light, dry flakes originating from the Indian subcontinent. Rice is parboiled before flattening so that it can be consumed with very little to no cooking.
Soya Chunks
Soya has become one of the most controversial food items these days. Soya chunks are to a vegetarian what chicken breast is to a non-vegetarian- a great source of protein. However, that is not the only nutrient soya chunks have to offer.